Bilstein has revolutionized suspension technology. The company has always been known as a partner for innovative systems in the automotive industry. It offers the highest levels of performance and efficiency. The brand has 140 years of history. It was founded in 1873 in Altenwerde. The company has built a reputation for its window frames. Its products are well known and sold abroad.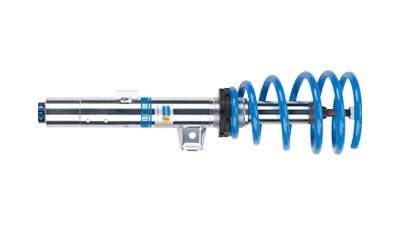 Numerous patented technical innovations became a solid basis for the subsequent success of the young company. As early as 1919, Bilstein established its own iron strip factory to meet the high-quality standards of the early iron industry. In 1920, Hans Bilstein succeeded his father as head of the company. He returned home to Westphalia with new ideas for nickel and chrome production processes.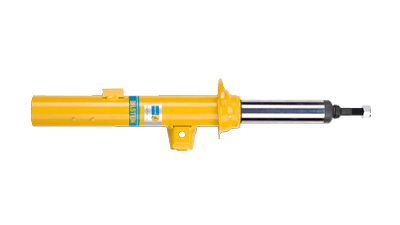 In the 1950s, the company recognized the opportunities outlined by the Frenchman Boursier de Carbon. The vibration scientist discovered that, at constant pressure, up to 10% of the gas is trapped in each oil. This discovery revolutionized shock absorber technology. Bilstein engineers at Enepetal used the French invention to develop a manufacturing process. Without it, automotive engineering would have remained incomprehensible. In 1957, it launched the first series-produced monotube gas spring for Mercedes-Benz.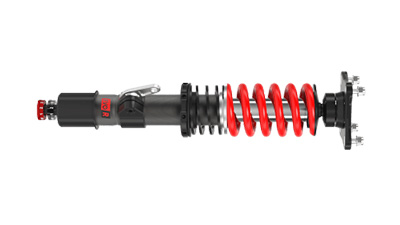 Today, it is still considered an important factor in active driving safety. Since then, it has developed and tested monotube gas springs. Thanks to their excellent quality, those parts have found their way into almost all makes of high-performance vehicles. The list of brands in which Bilstein products are used as original equipment, series production, or spare parts is long.
Automobile manufacturers rely on Bilstein products in all segments. The experts at Ennepetal know how to adapt the suspension to each model's requirements and dynamic characteristics. Its products are tailored to each car's intended purpose, from everyday use to track and rough terrain. Vehicles are equipped with advanced shock absorbers for specific applications in the premium segment. They can perfectly combine driving safety with maximum comfort and sportiness.
Its product development and innovation capabilities are based on the ever-increasing demands of automobile manufacturers. The development work is closely tied to the customer's driving experience. It is an important part of the Bilstein success story. Only through an intensive exchange of ideas and experiences at different levels can customer requirements be actively considered in the development of future products. With our simple graphical parts catalog and fast shipping, you can get the right parts at the right price.