Four Seasons is committed to quality and image standards. It strives to ensure brand reputation and brand equity. With unique value propositions and continuous improvement in all aspects of the business, the company is ahead of the competition. It carries out high-quality manufacturing, research, and product development. It has not only become a leader. It also sets standards in the automotive aftermarket. Four Seasons is a part of the SMP Temperature Control Division. It makes and distributes an extensive line of mobile climate control products for the market.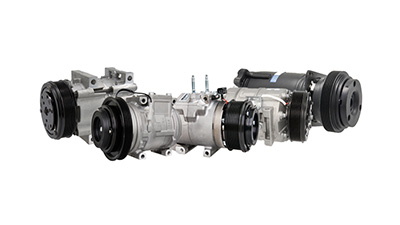 It is the industry's largest supplier of mobile climate control parts. It is the world's largest maker of remanufactured compressors. Customers can expect high-quality products from it. They are tested, approved, and verified before being put on the market. It is something that is not available from other suppliers. Its customers include major wholesalers and original equipment manufacturers. It supplies spare parts for cars, trucks, and household appliances. As such, the company takes pride in all the brands it distributes. It recognizes the importance of brand equity. It strives to develop specific strategies and programs that promote customer loyalty and company growth.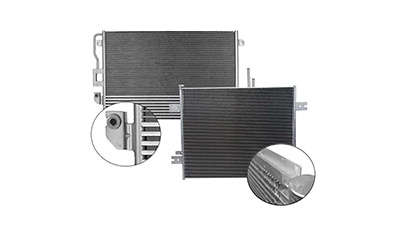 Its technicians rely on quality parts to ensure success. Poor quality parts will only damage the reputation and profits of the service department. With their quality standards, you can count on superior products that have been tested, approved, and inspected before they leave the store. Four Seasons invests in world-class expertise. Engineers with more than 150 years of experience do in-depth research before making parts. 3D modeling and on-site prototyping are the necessary tools. They can guarantee fit, form, and function. Four Seasons also manufactures durable and reliable automotive tools that give you the confidence that they will do the job right. All parts are manufactured to ensure superior performance and durability. Four Seasons components are the best solution for your needs.
Before mass production, extensive laboratory and field testing is performed and compared to original equipment. It allows unique improvements to be developed to eliminate known defects. As an OE supplier, all manufacturing plants have the appropriate certifications and maintain them. Quality management processes, such as APQP and PPAP, are excellent. They can ensure stable and quality production. The company has 158 in-house facilities and equipment to ensure that parts meet specified dimensions. It is a leading manufacturer of high-efficiency air conditioners and compressors. It leverages extensive manufacturing experience and advanced technical expertise. This brand offers high-quality replacement parts that will quickly restore your pride and joy to its original condition.
All parts produced meet the specified tolerances and dimensions. Four Seasons offers a full range of HVAC products. They now include several new airport operators. It is an important part of comfort and ventilation management. It is manufactured with high-quality materials, precision castings, and quality welded joints. Air valves are thoroughly tested in an IATF 16949-certified plant to ensure their performance, form, and function suitability. Clamps and gear sets are designed to meet or exceed OE requirements for automotive and heavy vehicle applications.