Victor Reinz has a history of more than 90 years. It is specialized in delivering fine, creative gaskets for the industry. Currently, the company provides a wide variety of OE and alternate parts. Victor Reinz was established in 1920 in Germany. Despite the financial crisis, the company's asbestos gaskets were soon in high demand. In 1922, Hugo Reitz set up a factory in Berlin. By the mid-1930s, nearly all European carmakers were using gaskets from this company. So it started production in large batches. And, in 1948, it became the exclusive supplier to Volkswagen and Mercedes Benz. In 1993, Dana acquired Reinz and created the new Victor Reinz brand for gaskets and seals.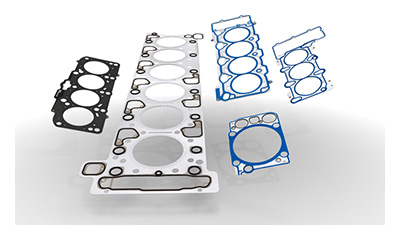 Victor Reinz is an original part maker and spare components vendor. With the Victor Reinz brand, Dana offers competitive sealing tech. All products fulfill the strict standards of the original manufacturer. Nearly all major brands and models all over the world are equipped with Dana's professional gasket sets. Its advantages are part numbers that won't change and premium marketing. Victor Reinz is the sealing brand trusted by engine and vehicle producers. Workshops and fleet owners trust it for commercial vehicle repair.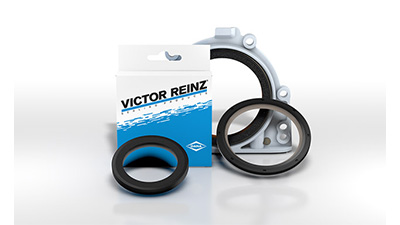 Victor Reinz always puts the needs of its customers first. Its most famous product intake manifold gasket was born in the care of driver's need. Intake manifold gaskets often fail due to exposure to antifreeze and high engine temperatures. Victor Reinz continued to explore and search for the solution. And finally, the result was heat-resistant and durable materials. Some of these materials can resist torque loss and compressive deformation. Others are specifically designed for OAT coolants. They are resistant to coolant corrosion and have a long service life.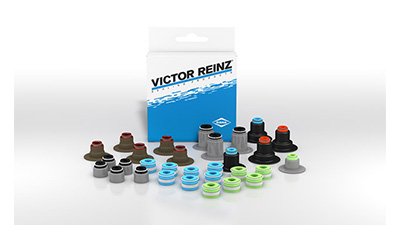 Another popular Victor Reinz part is the cylinder head gasket. It is a flexible sealing element between the cylinder block and the cylinder head. The cylinder block and the cylinder head cannot be seamed tightly together. Therefore, the cylinder head gasket prevents high-pressure gases, lubricating oil, and cooling water from escaping from it. Victor Reinz uses the latest gasket materials and tech. It makes gaskets with perfect fit and durability.
Victor Reinz has been an industry leader since 1909. The Victor brothers created the first cylinder head gasket in Chicago. Victor Reinz has 19 major manufacturing facilities in North America and worldwide. Eight of them are research and development centers. Even racecar drivers who push the limits of automotive performance trust Victor Reinz. Horsepower Wars racers always put their vehicles through strict testing and check. This season, they rely on Dana gaskets and sealing solutions. The reliable results speak for themselves.