Wagner is a leader and innovator in braking technology. Wagner provides prime parts for the automobile, astronautics, maritime and other industries. It provides brake pads, brake fluids, and various outstanding parts relating to the braking system. The company leads the world in technology. And it continues to innovate. Wagner sets industry standards with leading engineering expertise. It is committed to ensuring that its parts provide superior braking performance. It provides first-rate quality parts for tens of thousands of machines.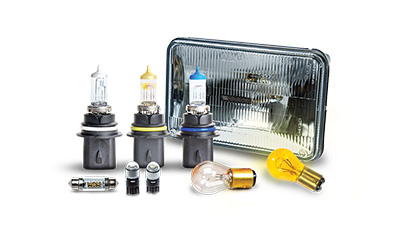 Wagner's great journey began in 1891 in St. Louis, Missouri. H.A. Wagner founded the Wagner Electric Manufacturing Company there. Wagner introduced the first self-starting motor for desk fans based on the market demand. It eliminated the need for hand-cranked fans. People could use the freed hands to do more. Since then, it has been looking for business opportunities in the industry. And in 1909, Wagner tested and built electric starters and charging stations. It even built a prototype of an electric car. Studebaker was the first to work with Wagner in 1946. It introduced Wagner's self-regulating brake system to its vehicles.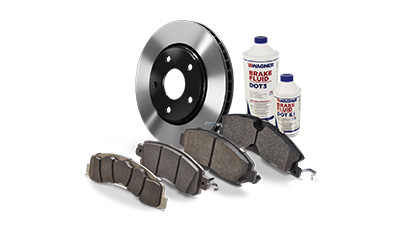 In the 1990s, Wagner introduced the world's first one-piece brake pad. Since then, it has started its adventure in the industry. The brake system is one of a vehicle's most important safety features. It is related to the lives of drivers and passengers. Driving with thin and worn brake pads is very dangerous. Using frayed pads all the time can harm the rotor. As they wear, the metal is exposed. When the brakes are applied, metals rub against each other. This destructive friction between the pads and the rotor can carve deep grooves on the rotor. It improves braking performance and reduces rotor wear.
Another piece Wagner is proud of is the brake fluid. Brake fluid plays a vital role in the braking process. It helps to transmit the movement and the force. Braking generates a lot of heat. The heat can cause moisture to condense in the brake system. Brake fluid prevents moisture from boiling and causing brake failure. It is also the lubricant for all moving parts. It must remain liquid at all temperatures. Using a quality brake fluid will give you the results you want. Wagner Technology Development Center has a top-notch in-house engineering team. They constantly tune and test all of their products. They ensure that everything they produce is state of the art and reliable.
Wagner conducts the most rigorous testing and research and development in the world. It works closely with famous brands. Wagner engineers use new tech to check their works, like laser-scanning vibrometers. They go to great lengths to eliminate noisy vibrations. They developed unique low-copper materials. Its noise reduction exceeds legal standards. And it is even better than the most advanced ceramic ones. This low-copper invention was immediately sought after by many partners. Carmakers accelerated the introduction of the material into new models.
Wagner provides reliable parts for every vehicle in need. It covers various car classes, ages, and drivers' needs. Wagner has cutting-edge design and patented tech. The verified friction formula won the company a lot of praise. And tireless testing on and off the car shows the company's pursuit of perfection. You can always buy Wagner's products with confidence. They are as advanced and reliable as possible. Trial with new friction formulations never stop. And developing new designs is the company's mission. Wagner is always ready to create the next innovation in the industry.